1. The client approached us with a request to improve the position of the site for the new project wpcterasa.sk on the keyword "wpc terrace", "wpc terrace". During optimization, keywords expanded to include more words / phrases.
At the time of the address (December 2019), the positions of the original page were as follows:
wpc fences: # 26
wpc terrace: # 29
wpc terraces: # 32
wpc terrace boards: # 39
terrace boards:> 50
What did we do for the client?
1. We created a new website for the client, which is optimized for the required keywords. Subsequently, we started building backlinks.
At the end of 2019, we started building backlinks. Below is a table of how positions improved in 2020.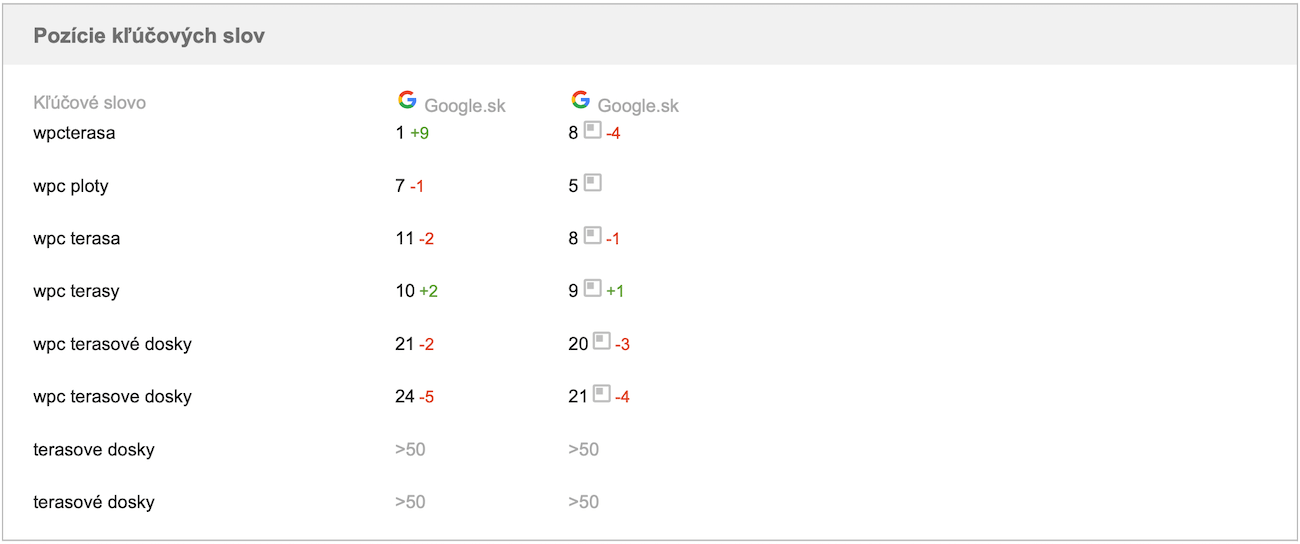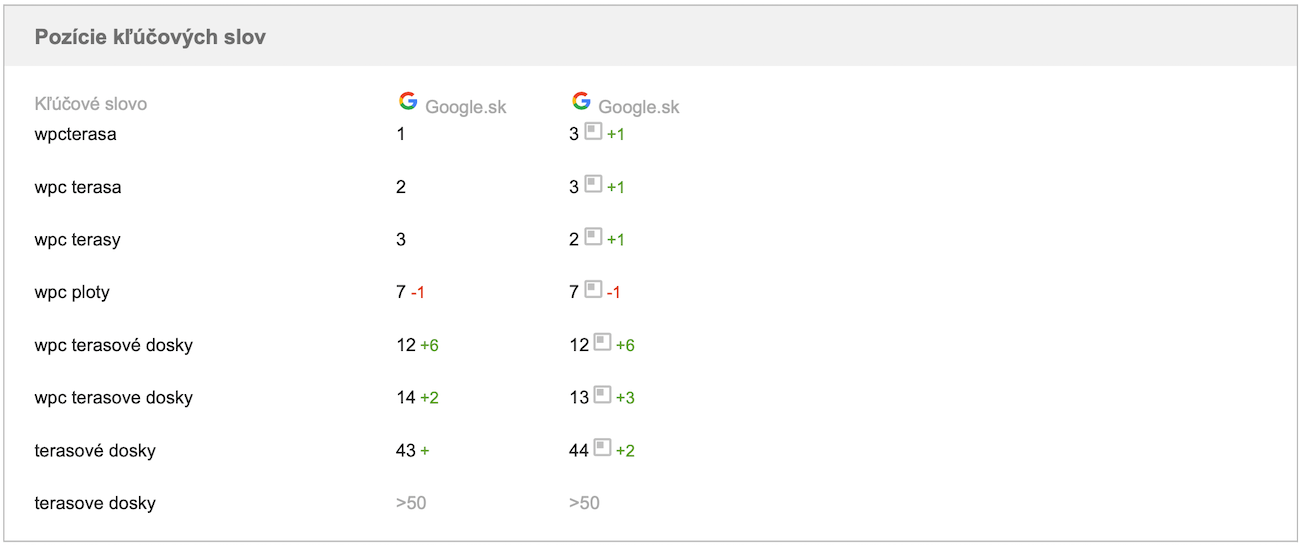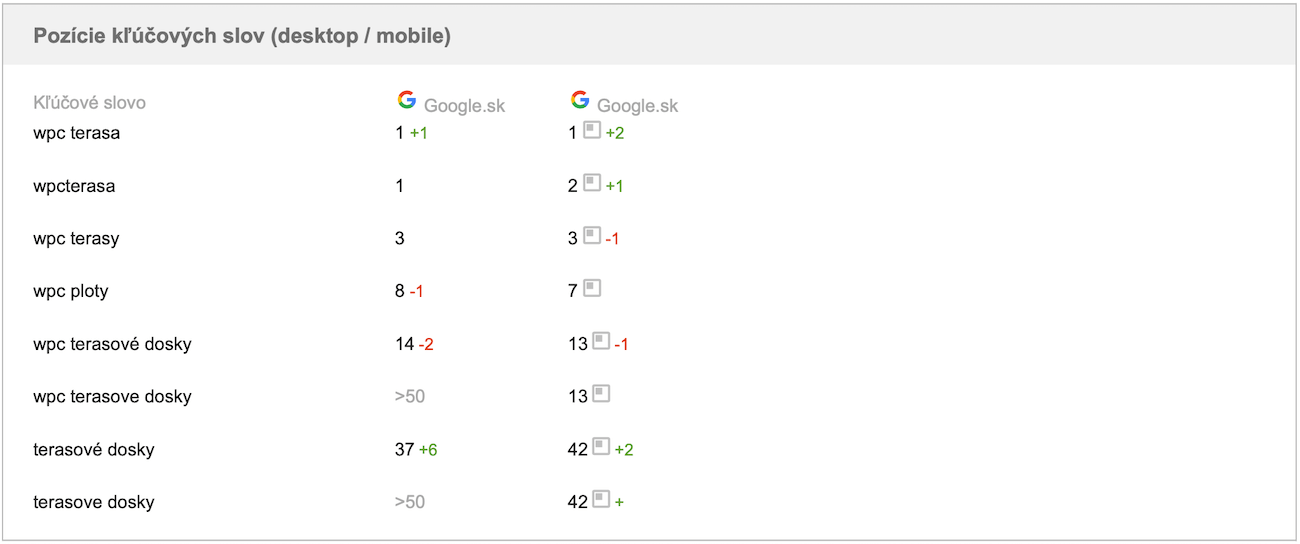 As you can see in the images above, your keyword results have improved. The main keyword "wpc terrace" is currently in the first position. Other keywords have improved as well.
After months link building the visibility of all keywords is 57%.
If you've read up here and you're in a similar situation to our client, address us. We will significantly improve the position of keywords in the search. It pays to invest time and money in SEO. We'll take care of improving your keyword positions in Google search. The first positions will guarantee you the most clients.
For similar results, type / call.